Val di Fiemme, Dolomiti, Trentino

Your search
Apartments Cavalese and surroundings
Cavalese, Carano, Daiano, Castello-Molina, Varena-Passo Lavazè : holiday apartments, self-catering accommodations
The apartments Villa Mirabell are spacious, cozy and welcoming. They are located in a quiet and sunny area with stunning views on the Lagorai mountains, about 1500 m from the centre of Cavalese. The apartments are ideal for lovers of the nature and winter sports.
offers
20/06 - 20/09/2020

from 550€ per week
Characteristics
The apartments Salesai are located in Carano, 1.5 km from Cavalese, on a natural terrace dominating the Val di Fiemme, one of the most beautiful valleys of the Dolomites of Trentino, stretching along the Avisio river and in between the Lagorai and Latemar mountains.
offers
29/08 - 12/09/2020

from 850€ per week
Characteristics
The Apartments Eccher Renzo are situated in Castello di Fiemme, in a quiet location away from the traffic, but only 5 minutes walk from the centre of the village. The house offers a beautiful view on the wonderful landscape of the Dolomites.
offers
22/08 - 29/08/2020

from 1100€ per week

05/09 - 11/09/2020

from 650€ for 6 days

05/09 - 26/09/2020

800€ per week
Characteristics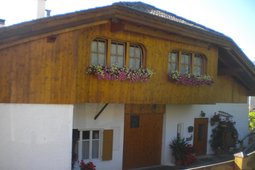 The apartment is located in the historic center of Carano in the beautiful Fiemme valley, close to shops, bars, banks, the pharmacy, the ethnographic museum, the church, the playground and the tennis, bowling and soccer facilities.
The Apartment Franco Boschetto is situated in the small village of Carano, in the Fiemme valley, Trentino region. The house is very close to the ski slopes and offers a modern and fully equipped accommodation.
The apartment is situated in the village of Castello di Fiemme, in the beautiful Val di Fiemme in the Trentino region. It is located on the first floor of a private house. Free Wi-Fi in the apartment.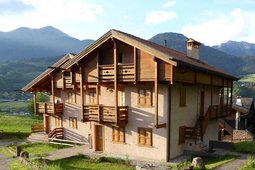 offers
04/07 - 11/07/2020

480€ per week

01/08 - 08/08/2020

650€ per week
Characteristics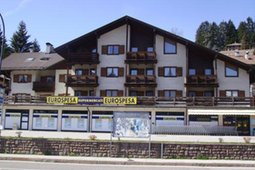 The Residence Negritella is a complex of several apartments, located on various floors, which have from 2 to 8 beds. Each apartment is well furnished and has its own balcony / terrace as well as a garage. The complex is located in a quiet and sunny area.
The apartments are situated in a quiet area, surrounded by the nature; the position is sunny and very closed to the center of Cavalese, easily reachable in few minutes. The house features two welcoming and spacious apartments, that can accommodate up to 4 people.