hotels and apartments
sport and leisure
localities
information

Your search
Carano: Hotels, B&B, Residence and holiday apartments
The B&B Le Fontanelle is a family-run facility located in Carano, about 1,5 km away from Cavalese. It offers overnight stays as well as rich breakfasts with local products, such as yoghurt, cheeses, speck or handmade marmalades or cakes.
The apartments Salesai are located in Carano, 1.5 km from Cavalese, on a natural terrace dominating the Val di Fiemme, one of the most beautiful valleys of the Dolomites of Trentino, stretching along the Avisio river and in between the Lagorai and Latemar mountains.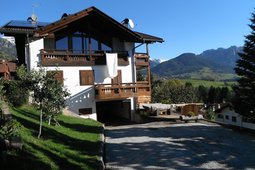 The apartments are first and foremost a haven of peace. This is the ideal place to "unwind and recharge your batteries". Just basking in the sun on loungers in the sun, or be lulled lying in the hammock in the balcony to fully discharge the tensions and strains of every day.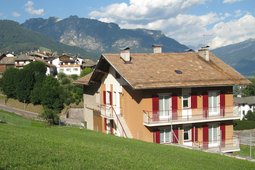 The apartments Varesco are located in Carano, Trentino, in the Dolomites. They are situated in the center of the village with lovely views over the valley, the Lagorai and Pale di San Martino mountains. Or four-bedroom apartments are spacious and tastefully furnished.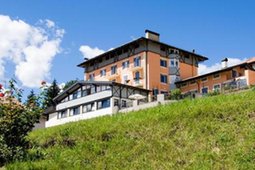 The Thermal Baths were founded in the late 1800s. In 2005 "Bagni & Miramonti" after a total demolition of the interior spaces, turns in a residence, meeting a new market.
The Apartment Bonelli Cristina is situated in the small village of Carano, in the Fiemme valley, Trentino region. The house is very close to the ski slopes and offers a modern and fully equipped accommodation.