Val di Fiemme, Dolomites, Trentino

Your search
Cavalese: Hotels, B&B, Residence and holiday apartments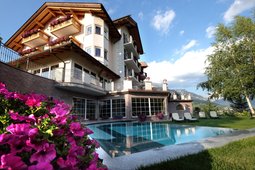 Welcome to Hotel Lagorai Resort & Spa in Val di Fiemme! The hotel is set in a unique, sunny position, with view on the entire valley. The hotel is located in the heart of the Dolomites, surrounded by a lush and still wild nature.
offers
26/05 - 02/11/2019

from 258€ for 4 days

26/05 - 02/11/2019

from 450€ per week

26/05 - 02/11/2019

from 581€ per week
Characteristics
The primary goal of Gilmozzi family and its employees is that the customers feels like home. The hospitality of the Hotel Excelsior is the same as always, characterized by warmth, friendliness and hospitality.
offers
16/06 - 30/06/2019

from 204€ for 4 days

30/06 - 03/08/2019

from 1130€ per week

15/06 - 12/10/2019

250€ for 3 days
Characteristics
The Park Hotel Bellacosta is located near the center of Cavalese and it's the ideal place to take a break from the hustle and bustle of the daily routine and spend a holiday immersed in the nature. The staff will welcome you and pamper you...
offers
23/06 - 13/07/2019

from 308€ per week

29/06 - 13/07/2019

from 60€ per day

30/06 - 29/09/2019

from 60€ per day
Characteristics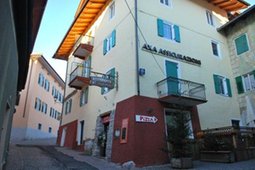 The beautiful apartment Casa Fanni is located in the centre of Cavalese and can host a maximum of 6 people. Thanks to its stairlift, its lift and its spacious and functional bathroom, it is suitable also for the disabled.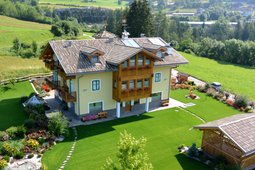 The Agritur Maso Chemela situated in Cavalese was designed and built according to the principles of energy saving: it uses wood for the heating and the solar energy for the hot water. The furnishing is entirely made of wood from the valley.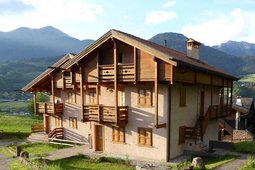 The apartments Marzelin are located just 500 meters from the center of the village of Masi di Cavalese, on the road to the Agritur Salanzada and the woods of the Val Moena.
The apartments are situated in a quiet area, surrounded by the nature; the position is sunny and very closed to the center of Cavalese, easily reachable in few minutes. The house features two welcoming and spacious apartments, that can accommodate up to 4 people.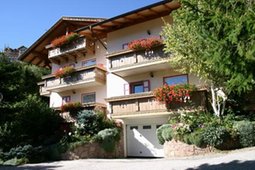 offers
29/06 - 28/09/2019

from 350€ per week
Characteristics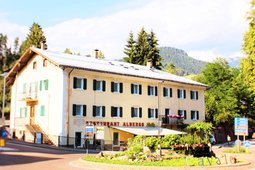 Hotel Stella is located in Cavalese, only 100 mt far from the heart of the town. Offering guests quality accommodation since 1850, this family-run hotel will take care of your best accommodation in a nice, warm and homely atmosphere.